Essential Tips for Transporting Your Classic Car
There are many reasons why you might need to transport your classic, vintage or supercar from point A to B, so today we take a look at a few of the important aspects you need to take into consideration when moving your vehicle.
Firstly, you need to find a reliable carrier to transport or ship your car and be sure that they have experience with classic cars. Always check that they are fully insured, licensed, they know how to load the car correctly before moving, and try to read any reviews from previous clients. When you have found the right company for you, make sure that you book well in advance where possible.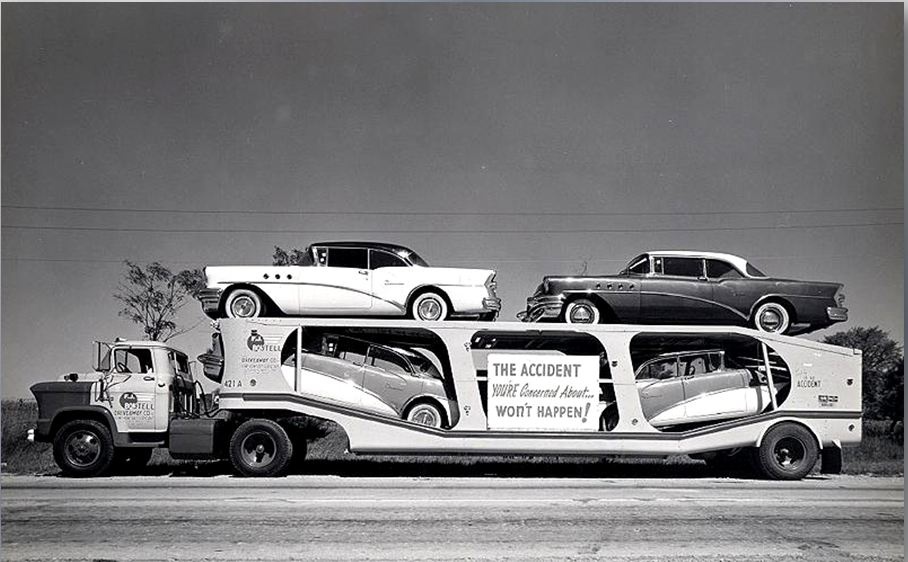 Usually, the average cost of transport per mile will reduce over greater distances but don't try to cut too many corners. For example, there will be price differences between open and closed transport. The open carriers are certainly cheaper but they are, as the name suggests, open to the elements and transported (usually) with other vehicles closely packed together.
The closed option is highly recommended, either the single option (most expensive but quickest) for your car only or the multi-car option that could carry several cars (all of yours if you are moving several) but shared with another client otherwise.
As mentioned above, make sure the company has insurance but also that they are covered to the value of your car(s), if not, then it is advisable to get a custom policy made out.
Prepare your car for the journey, checking the various oil and liquid levels and, if needed, drain the fuel – although this is not a requirement for domestic transportation and even for overseas shipment this can often be done at the port, but best to check in advance.
Don't pack any additional items in the car, if there is room for spares then place them outside the vehicle but packed and labelled clearly.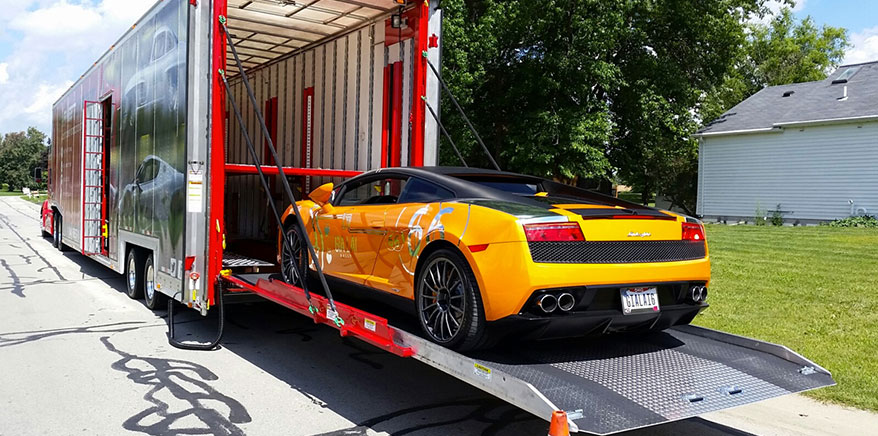 Make an allowance for any possible transport delays as there are often things that can happen that will delay the journey, try not to have a very fixed or rigid schedule, flexibility is key.
Before waving goodbye to your car make sure you have done a thorough check and made note of any scratches, missing parts, etc and have a written report. Do the same when you collect your car from its destination and before taking it away, as you cannot claim for any damages or missing parts later!
So those are the essentials to consider but who can we recommend? There are many very good, professional and reliable transport companies out there so we will just mention a few major international transport and shipping companies here.

Marlog Car Handling B.V. is a company that specialises in importing cars that you have purchased from overseas and will transport them to any desired location, or indeed export if needed. They will load, transport and unload your vehicle. They were established in 2000, so for your road and sea transport requirements, look them up at www.marlog-car-handling.com

Trans Global Auto Logistics is another company we can highly recommend. Being a specialist in auto logistics and heavy goods shipping, they can make the whole process trouble-free. They will move your classic car across the country or overseas and have various options available. For more information on services then head over to www.tgal.us They have offices and warehouses across the USA and as their saying goes, "Leave it to us to bring it to you".

Our final recommendation for today is the Hegelmann Group. Founded in 1998, they offer high-quality transportation services throughout their extensive European network, reaching as far as the Chinese border! For more details on their comprehensive list of services then go to their website at www.hegelmann.com
So when you are needing to move your classic car, look for a name you can trust in the transport world and sleep easy knowing that your classic is in safe hands.
For more information or to discuss advertising your transportation services with us at Classic Motors For Sale, then please contact us using any of the details below.
Nick Aylieff: Owner & CEO, Classic Motors For Sale
+44(0) 2392 160 809 | +66(0) 864 054 536 |
Nick Mason's Collection worthy of a Drum Roll!
"Shine on you Crazy Diamond" sang Pink Floyd in one of their most popular songs, but there is nothing crazy about the diamonds in the classic car collection of long-time Pink Floyd drummer Nick Mason.
He has been interested in classic cars for years now and can be seen attending many of the events in the UK, turning up in rare and classic cars, as well as being quite the racer himself, having participated in the Le Mans 24 Hours.
From Ferraris to Maseratis, he has established a large collection – far too many to list here and probably now more than 40 vehicles – so we will highlight just a few.
A 1962 Ferrari 250 GTO is indeed one of the diamonds we mentioned earlier and is one of just 36 that were built. He bought it in the 1970s for roughly 37,000 GBP but today, it is worth in the region of 40 million GBP! He occasionally uses it too.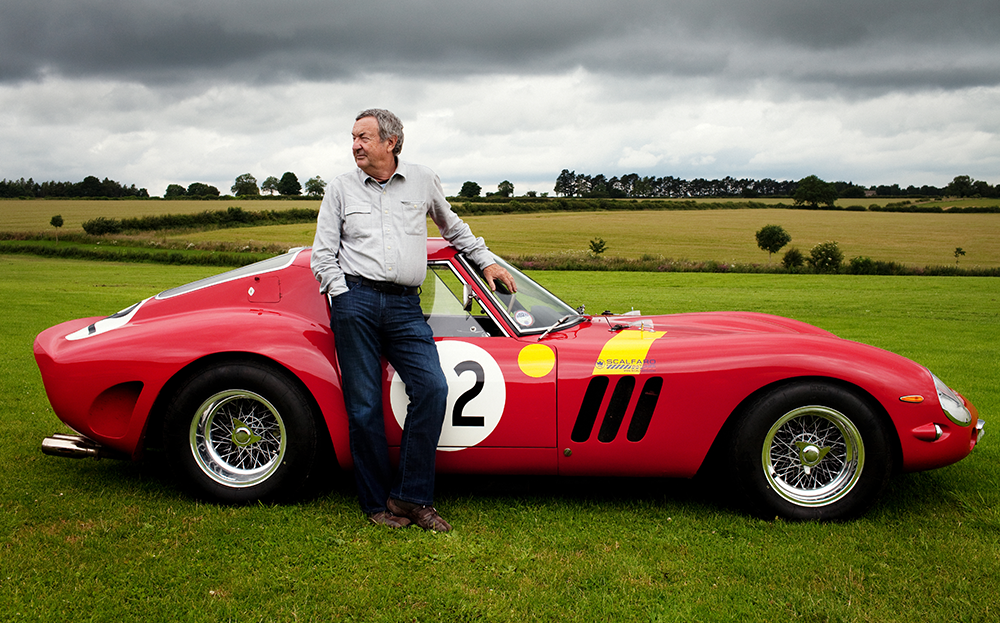 Other Ferraris in his collection include an F40, a GTB/4 Daytona, and a 512S.
A 1957 Maserati 250F, voted "the world's greatest racing car" in 2009 is also part of his collection, which includes many of a racing nature. This is just one of only 26 made and this 1950s F1 racer was driven by the likes of Juan Manuel Fangio and Sir Stirling Moss.
A 1955 Jaguar D-Type can be found tucked away in his garage and, if he were to sell it, it could easily bring in at least 10 million GBP. This three times consecutive winner of the Le Mans is considered to be one of the most beautiful sports cars ever built – by the owner himself.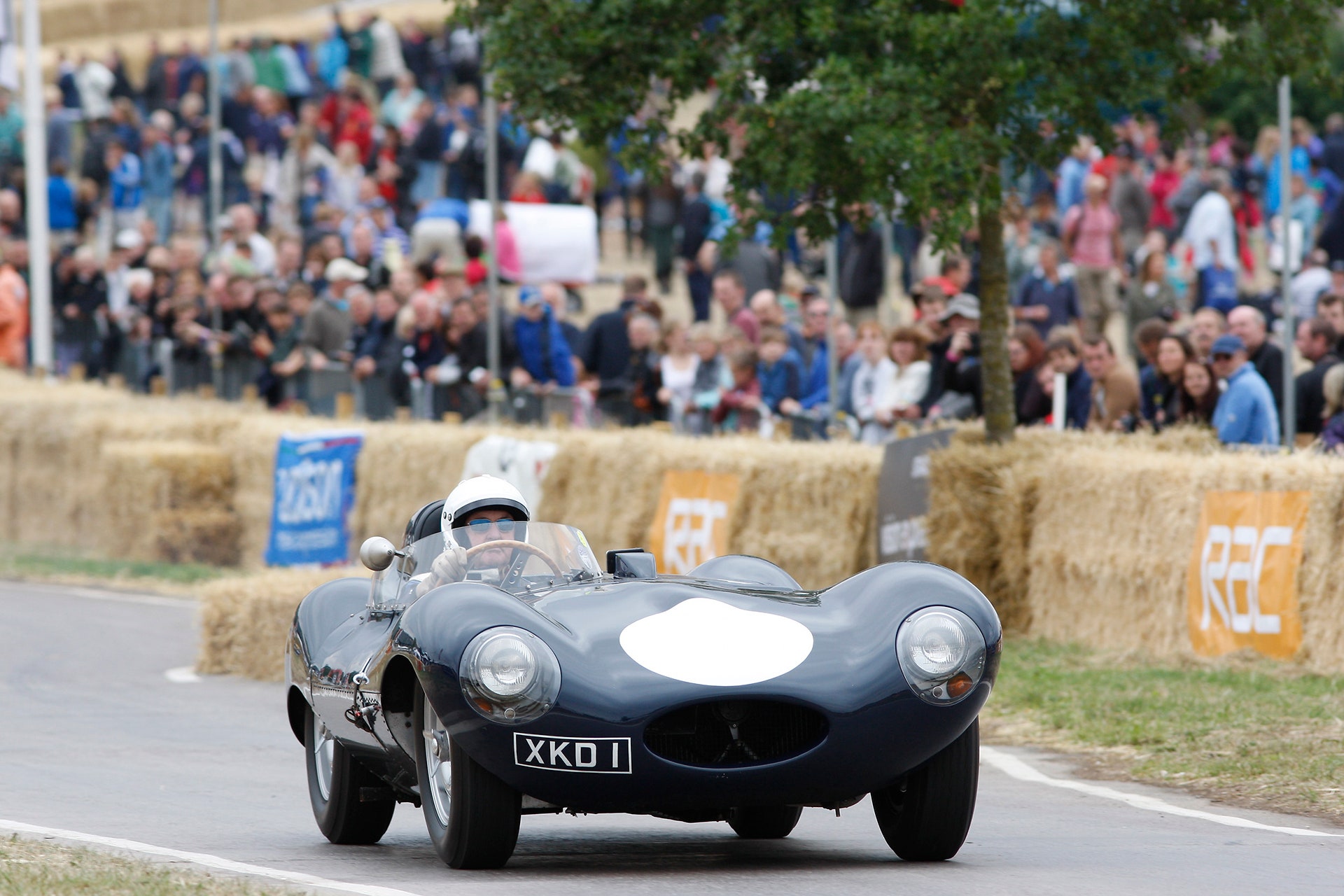 A more recent acquisition (2011) has been his 1953 Ferrari 250MM, which after a few restorations and Concours appearances, ended up in his collection.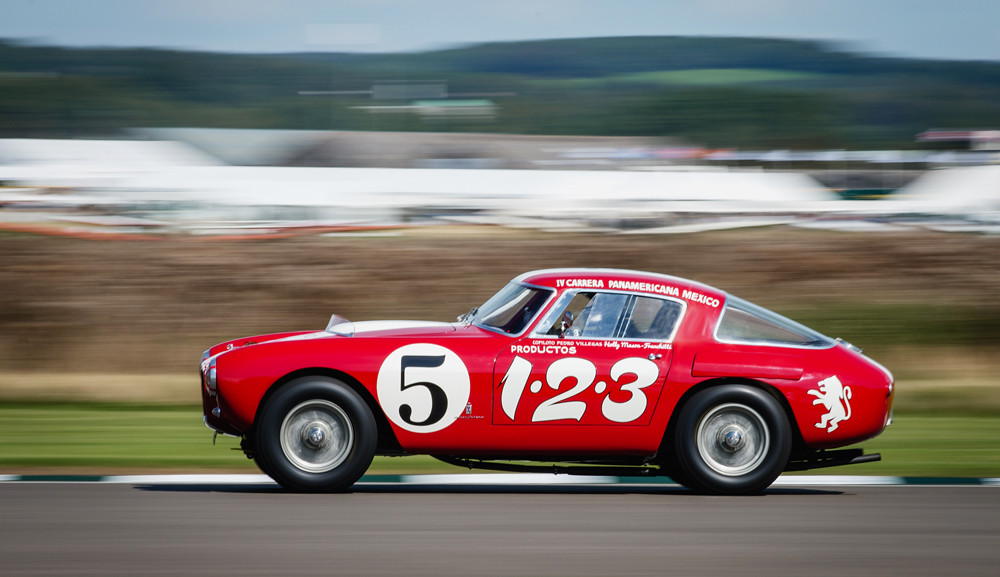 Quite possibly the oldest classic in his collection is a 1901 Panhard 5-litre. This vintage French four-wheeler is in perfect running condition and has been used on numerous occasions in the London to Brighton Veteran Car Run.
In total contrast, and bringing things a little more up to date, Mason owns a 1996 McLaren F1 GTR. Owning any McLaren F1 is special, but this is the priceless GTR version. And how did he get it? He swapped one of his IndyCars for it with former McLaren boss Ron Dennis, so quite a good deal we would say!
Other classics he has tucked away include a 1935 Aston Martin Ulster, a 1927 Bugatti Type 35B, and a Maserati Birdcage.
Nick Mason, a real petrol head and a collector of classic and racing cars that would surely illuminate even the dark side of the moon!
For more news on classic collections, events, and for buying or selling your classic cars look no further than Classic Motors For Sale.
24 Hours of Le Mans: A Brief History
The 24 Hours of Le Mans is the world's oldest active sports car race in endurance racing and has been held annually since 1923 near the town of Le Mans in France.
One of the most prestigious races in the world, the 24 Hours of Le Mans recognises sheer endurance as the winner is the car that has covered the greatest distance over the 24 hours of the race. Both speed and endurance are, therefore, of great importance around the circuit of closed public roads and sections of the actual racing track.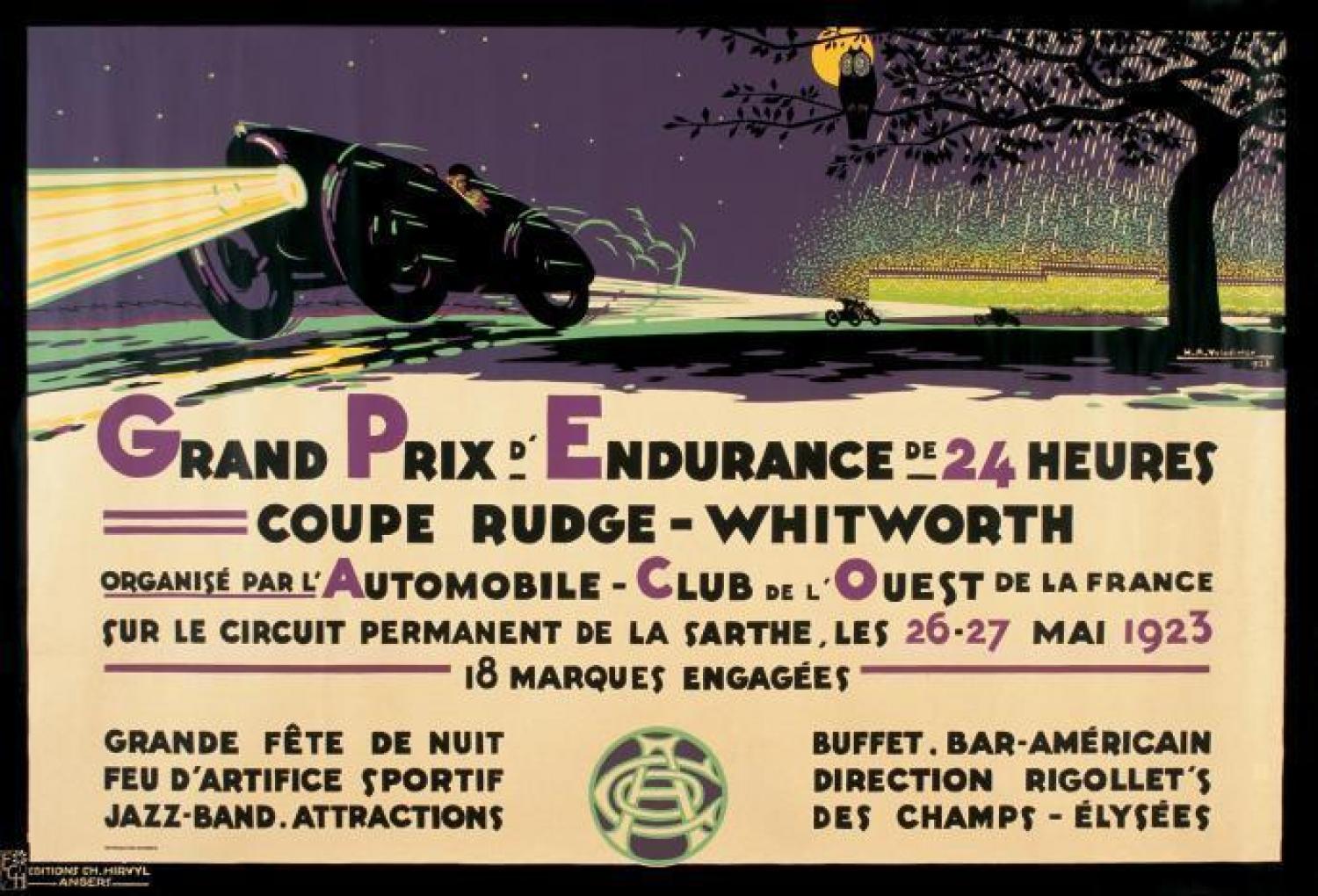 One of the most famous races was that of 1966, which was recently made into a Hollywood movie entitled "Ford v Ferrari", highlighting the intense battle and rivalry between the newly built Ford GT40 and the perennially dominant Ferrari racing team. For those that may have not seen the movie we won't give away the full story here, but it is certainly worth seeing and won many accolades.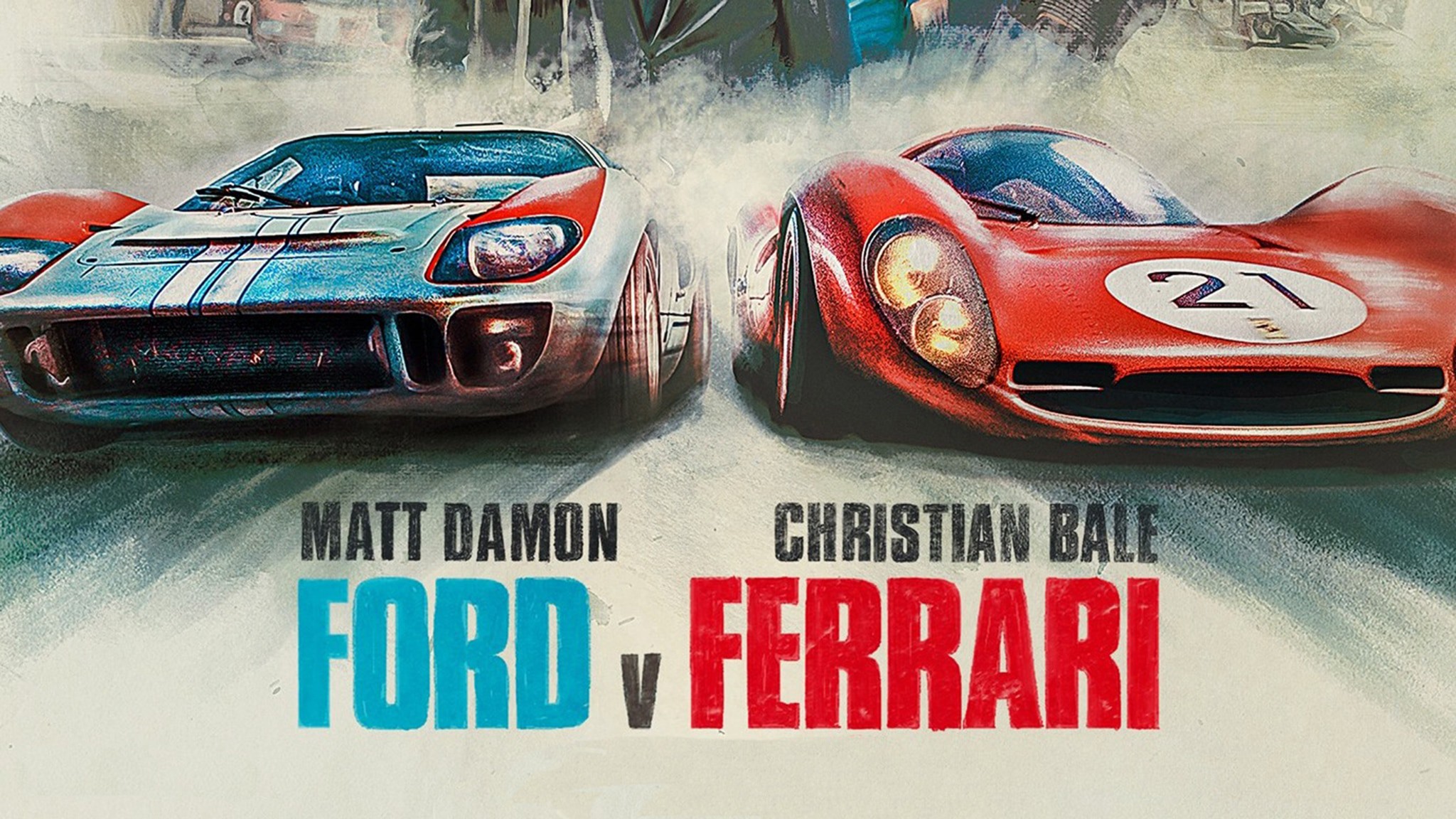 The race is always held in June when it is usually very hot but rain is also common, starting in mid-afternoon and finishing 24 hours later. Teams race in different classes based on their specification but also compete for an outright winner amongst all classes. Most teams have 3 drivers who share responsibilities over the 24-hour duration, with various rules in place determining how long a driver can be at the wheel at any one time.
The first race in 1923, (won by a Chenard & Walcker Sport 3-Litre) was held in May and then it moved to June, apart from on three occasions. In 1956 it was held in July, in 1968 it was in September due to political issues, and this year in 2020 it took place in September due to the COVID-19 situation, with sadly no spectators in attendance.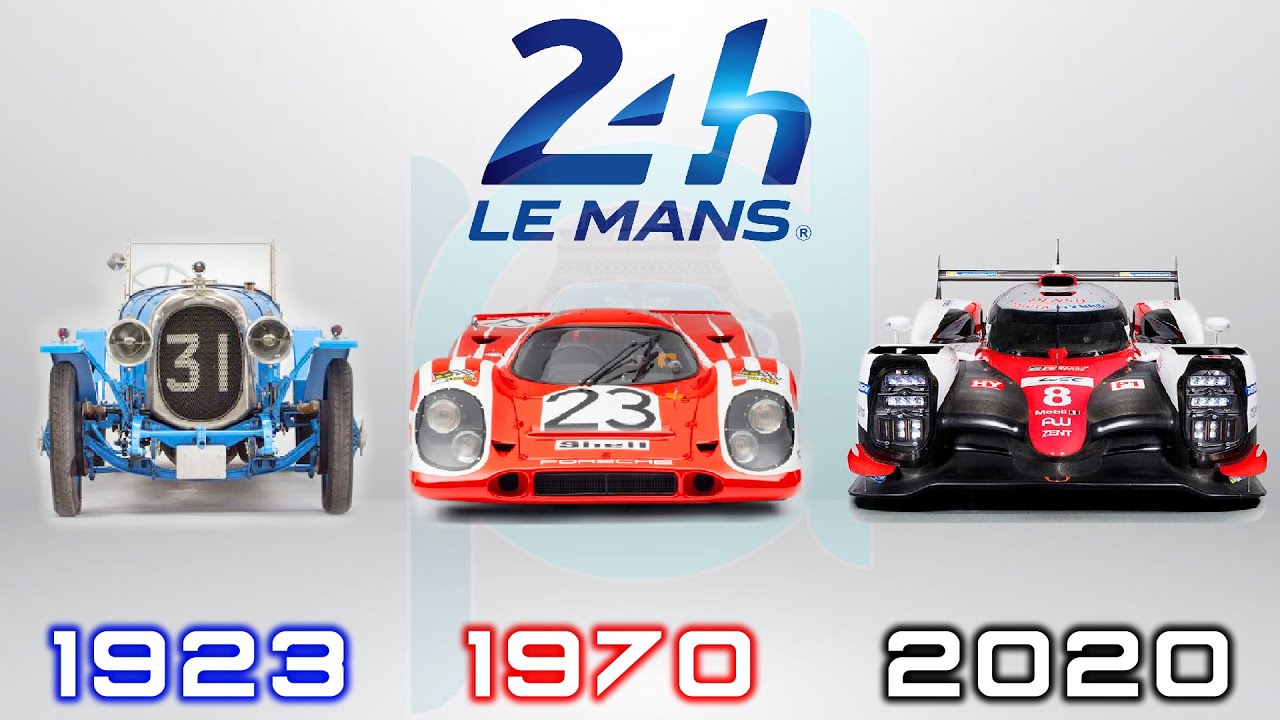 The race has been cancelled ten times, first in 1936 because of a labour strike during the Great Depression and then from 1940-1948 due to World War II. The 2021 event has been scheduled for 12-13 June, this being the 89th running, so we all hope it can go ahead as planned with fans again in attendance.
Over the years, there have been some notable winners, with Bugatti, Bentley, and Alfa Romeo dominating the early races. 1949 saw Ferrari's first victory in a 166MM, after which they began to dominate proceedings, winning races in the late 50s and 60s with the 250 TR58, 250 TR59/60, 250P, and 250LM to name just a few!. The Ford GT40 Mk II came along in 1966 to compete with and put an end to the Ferrari dominance, closely followed by the GT40 Mk IV and Mk I.
The 1970s saw many changes to the cars and Porsche became the dominant force with their 917, 935, and 936. French manufacturers Renault and Matra-Simca were also victorious for the host nation.
Porsche again dominated most of the 80s with the 956 and 962, until Jaguar came along towards the end of the decade to win with the XJR-9 and the XJR-12. The early 90s saw the Peugeot 905 victorious.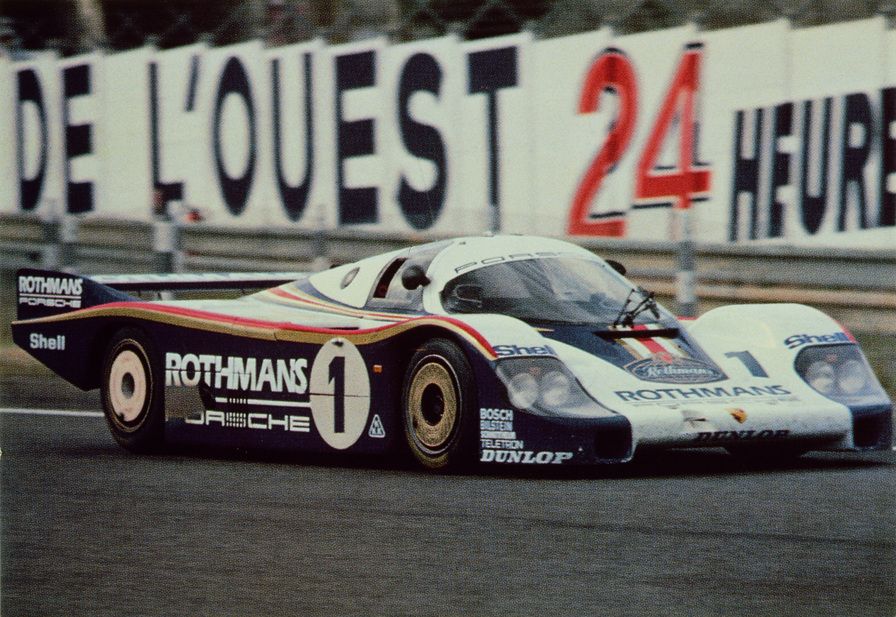 The McLaren F1 GTR made its appearance in the mid-90s and duly won the race and since the new millennium, the cars have evolved and developed greatly, with notable race winners including the Audi R8, Audi R10 TDI, Audi R18, Porsche 919 Hybrid, and for the past three years the Toyota TS050 Hybrid – with F1 great Fernando Alonso part of the 2108 and 2019 winning teams.
So will Toyota continue to dominate at Le Mans in 2021? We will have to wait and see and also hope that racing fans can be there to witness this great spectacle.
To keep up with all the latest in news and articles of classic and supercar interest then just head to Classic Motors For Sale, we've got you covered 24 hours!