There are many reasons why you might need to transport your classic, vintage or supercar from point A to B, so today we take a look at a few of the important aspects you need to take into consideration when moving your vehicle.
Firstly, you need to find a reliable carrier to transport or ship your car and be sure that they have experience with classic cars. Always check that they are fully insured, licensed, they know how to load the car correctly before moving, and try to read any reviews from previous clients. When you have found the right company for you, make sure that you book well in advance where possible.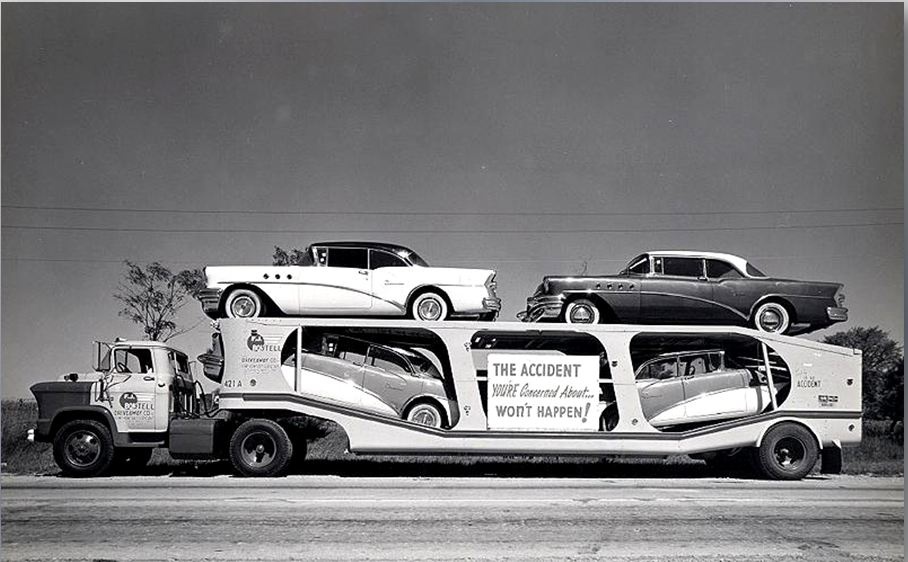 Usually, the average cost of transport per mile will reduce over greater distances but don't try to cut too many corners. For example, there will be price differences between open and closed transport. The open carriers are certainly cheaper but they are, as the name suggests, open to the elements and transported (usually) with other vehicles closely packed together.
The closed option is highly recommended, either the single option (most expensive but quickest) for your car only or the multi-car option that could carry several cars (all of yours if you are moving several) but shared with another client otherwise.
As mentioned above, make sure the company has insurance but also that they are covered to the value of your car(s), if not, then it is advisable to get a custom policy made out.
Prepare your car for the journey, checking the various oil and liquid levels and, if needed, drain the fuel – although this is not a requirement for domestic transportation and even for overseas shipment this can often be done at the port, but best to check in advance.
Don't pack any additional items in the car, if there is room for spares then place them outside the vehicle but packed and labelled clearly.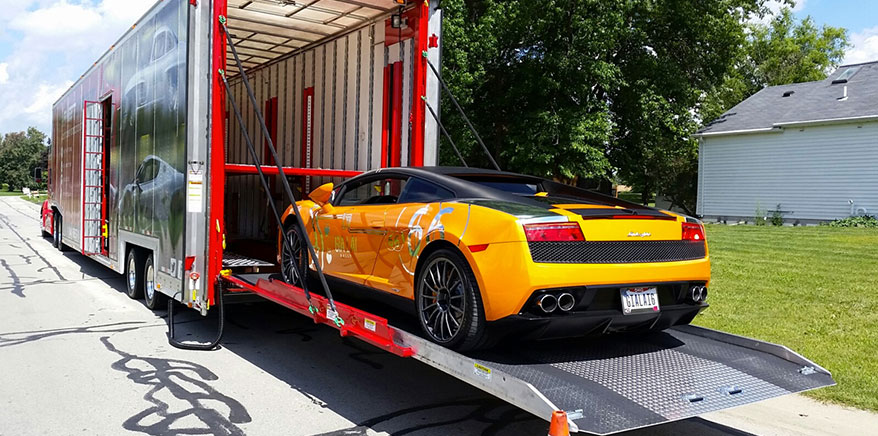 Make an allowance for any possible transport delays as there are often things that can happen that will delay the journey, try not to have a very fixed or rigid schedule, flexibility is key.
Before waving goodbye to your car make sure you have done a thorough check and made note of any scratches, missing parts, etc and have a written report. Do the same when you collect your car from its destination and before taking it away, as you cannot claim for any damages or missing parts later!
So those are the essentials to consider but who can we recommend? There are many very good, professional and reliable transport companies out there so we will just mention a few major international transport and shipping companies here.

Marlog Car Handling B.V. is a company that specialises in importing cars that you have purchased from overseas and will transport them to any desired location, or indeed export if needed. They will load, transport and unload your vehicle. They were established in 2000, so for your road and sea transport requirements, look them up at www.marlog-car-handling.com

Trans Global Auto Logistics is another company we can highly recommend. Being a specialist in auto logistics and heavy goods shipping, they can make the whole process trouble-free. They will move your classic car across the country or overseas and have various options available. For more information on services then head over to www.tgal.us They have offices and warehouses across the USA and as their saying goes, "Leave it to us to bring it to you".

Our final recommendation for today is the Hegelmann Group. Founded in 1998, they offer high-quality transportation services throughout their extensive European network, reaching as far as the Chinese border! For more details on their comprehensive list of services then go to their website at www.hegelmann.com
So when you are needing to move your classic car, look for a name you can trust in the transport world and sleep easy knowing that your classic is in safe hands.
For more information or to discuss advertising your transportation services with us at Classic Motors For Sale, then please contact us using any of the details below.
Nick Aylieff: Owner & CEO, Classic Motors For Sale
+44(0) 2392 160 809 | +66(0) 864 054 536 |