Situated in the Zuffenhausen district of Stuttgart, Germany and on the site of Porsche itself, you will find the very impressive Porsche Museum, which opened in 2009.
This automobile museum replaced the original one that had opened back in 1976 on a side-road located near to the Porsche factory. The new museum extends over a display area of 5600 square metres and features almost 100 vehicles, with many rare Porsche models and historically significant cars. With a reported cost of 100 million euros to construct, this museum is a must-visit for all classic car fans, especially Porsche, if you happen to be in the area.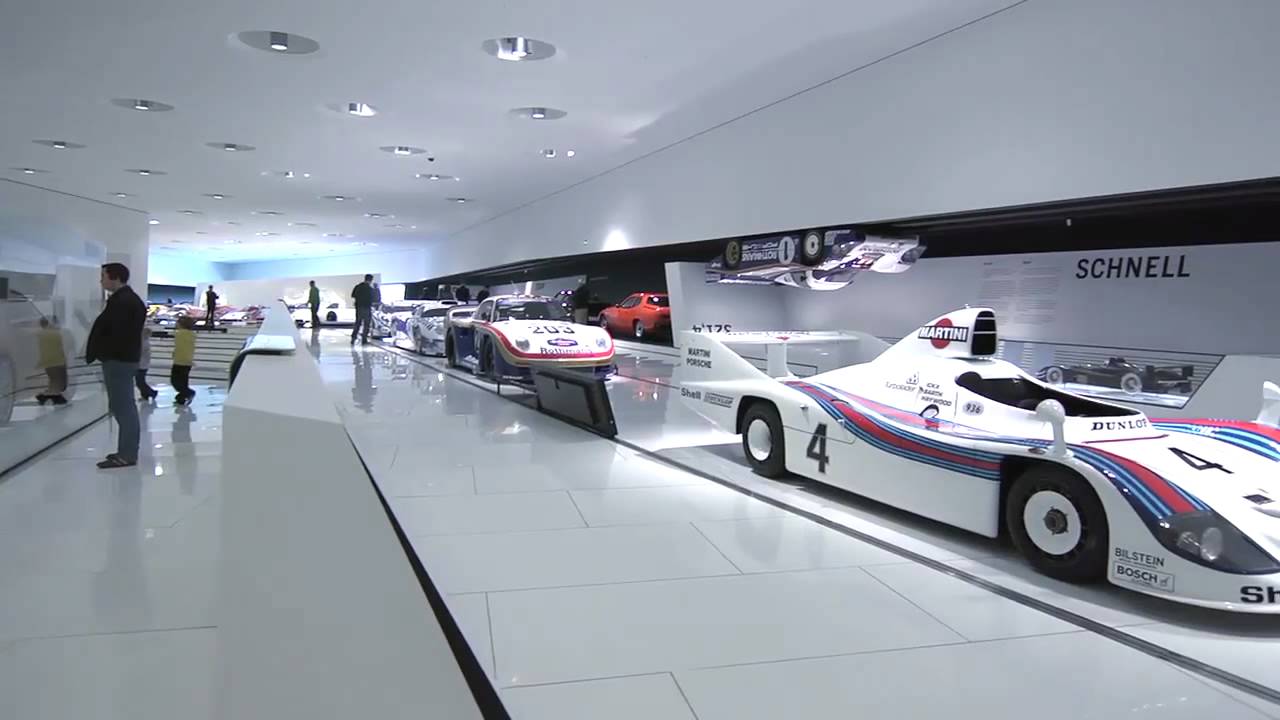 With almost 100 cars and 200 smaller exhibits on view, the dream of a sports car can become a reality for the duration of your visit, either at your own pace or part of a guided tour.
Covid restrictions meant that the museum did have to close for a time but it should now be open again, as 15 February 2021 was pencilled in as a reopening date, with hours of 09:00 – 18:00 Tuesday to Sunday (closed on Mondays). We strongly advise checking on the opening conditions, possible restrictions and times before planning your trip, so these contact details for the museum might be useful to know: Email: Tel: +49 (0) 800 356-0911
At present, admission prices are 10 euros for adults and 5 euros for children and other concessions. The museum features restaurants, a coffee bar, can be used to host events and has special features to keep younger fans entertained and educated on the fascination of Porsche.
When restrictions allow, the guided tours, in particular, are very popular, either joining a group tour or even arranging a private group tour for a maximum of 10 guests. School visits are encouraged too, to educate the younger and future enthusiasts about the Porsche brand.
And what are you likely to see once inside the museum?
With so many models on display you are not going to be disappointed, but featured models include the iconic Porsche 365, various generations of the Porsche 911, and the Porsche 550 and 917 to name just a few. A full history of Porsche production and motorsport cars is presented, with a host of interactive exhibits and displays to further add to the experience. You can even watch the Porsche employees at work in the repair and restoration workshop behind a glass wall.
So a visit is certainly recommended to this very futuristic yet historic museum, showcasing all that Porsche has contributed to the world of classic and sports cars over the years, we feel sure you will have a great day out.